Helping you overcome blockages, negative beliefs and habits to become the woman/man you've always wanted to be!
 Call to discuss your needs (310) 591-4608
Jessikah Kollatou, C.HT.,C.T.A.P, ASR.
Los Angeles Hypnotherapist and Relationships Coach
Certified Hypnotherapist, Master Hypnotist, and 7th Path Self-Hypnosis Instructor.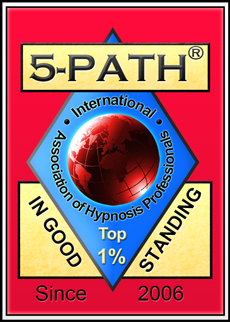 My Mission
To help you achieve your goals with fast and powerful techniques and modern hypnotherapy methods so you can overcome any challenges and live the life you want and deserve!
To empower, guide and teach you so you can take control of your life, attain your personal and professional goals and create the future you've always wanted.
WHAT IS HYPNOSIS AND WHAT DOES IT FEEL LIKE?
Have you ever been hypnotized?
Have you ever experienced driving on street or freeway and losing your exit because you're listening to music? Or thinking about your "to-do" list, tomorrow's meeting or what you're having for dinner and forgot something else that needed to be done in that moment? Or losing track of time when doing something? For example: reading, shopping, watching TV, etc.?
If you answered "yes" to any of these questions then you've experienced a light form of self-hypnosis. You focused your attention to one thing and tuned everything else out!
Hypnosis is not sleep, unlike some people might think!
Hypnosis a certain level of deep relaxation with 100% focused awareness. Your hypnotherapist helps you get to that special level (called Stage Four) and then helps your conscious and subconscious mind communicate in order to find out the "Root" of where the issue/problem/negative belief or behavior you want to change, first began.
Then we can "delete" the negative stuff n reprogram u with the positive. The reason willpower alone doesn't work is because that's your conscious mind. The subconscious stores all the data you've collected during your whole life. Data in your subconscious consists of all the Lifescripting, negative habits, thoughts, beliefs and behaviors you've accumulated through your life. You've been doing them so far and have been holding yourself back, not getting the results or changes you want to make in your life.
It's like when you do a detox program: first you have to get all the crap out and then the vitamins you take will help your system function at optimal levels
The method of Hypnotherapy we do is the most advanced and most effective!
It is a results oriented approach and can get your subconscious to release and let go of the old "crap" and then give you the new beliefs, habits and behaviors you need in order to achieve what you want.
Here are some of the most common issues Hypnotherapy helps with:
Weight Loss
Stop Smoking
Stress reduction
Anger Issues
Unwanted habits
Addictions
Anxiety
Dating Confidence
Self-Esteem
Forgiveness
Fears and Phobias
Insomnia
Forgiveness
Grief Issues
Stop being a "Wendy" (women who give too much)
Issues with your Ex (partner, spouse, business partner or friend)
Parent/Child Issues (if you are grown up and have issues with your parents)
Abandonment Issues
Depression
Self-Improvement